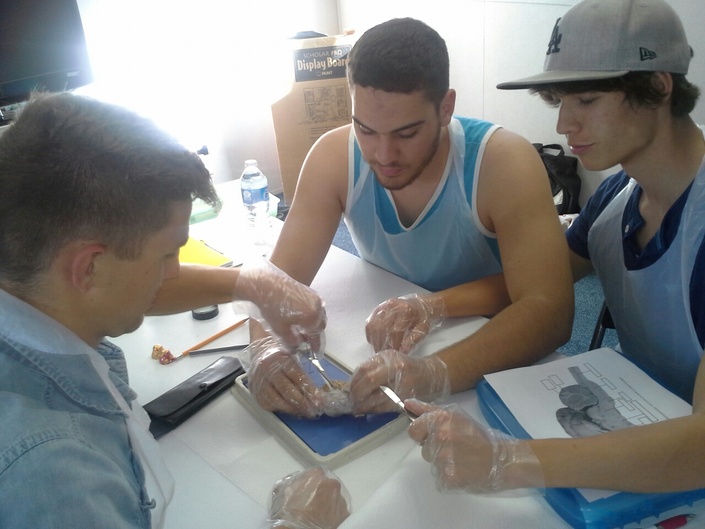 High School Health Semester Course
Because Real Health Benefits Generations. LIVE Classes in session twelve Fridays from June 12th, 2020 (You may join late to catch lives & recordings!)
Watch Promo
Enroll in Course
My Goal for your homeschooler:
My goal is to help your student learn:
to know what is true about health they can apply now
how to implement new habits that they believe are important &
to meet other like-minded homeschooled high schoolers
May this class to be a blessing to your son or daughter's future - and their future children!
Health from a Nutritional Consultant
Health has been my field and passion long before our children came along, so when they reached High School I began teaching Health in our Co-op. I looked through many curriculums to find one that would be the best to teach your student how to be healthy, but I found my weekly lectures (I am told) are really useful and EVERYONE needs this information... but the textbooks either caused confusion (as their information didn't agree with the current research & experience) or they caused the students to jump through hoops of busywork - giving them homework instead of the practical life lessons about health that I knew I wanted for our children.
Syllabus with Value
Look below and open the drop down arrow to see the curriculum outline of the course that I created. You will find it covers information that would be worth $1000s in what it could save the future families in "health care". Knowing how to stay healthy is worth FAR more than we realize until we are sick. Or have a hospital bill.
Most Health Curriculum
Most High school Health Courses focus on pathologies - what are the diseases that each body system could get. As a Nutritional Consultant and a Mom, this frustrated me! I could not find a curriculum that included the information I knew I wanted our children to have in order to stay healthy - so I created my own!
Without this information our health can start "going South"
This change doesn't happen overnight. And it really isn't your fault! When we do exactly as we are taught in school or by the media or government,
"cut saturated fat",
"cut calories" and
"Coke is Life"
we can be in deep trouble! These are just three of the misleading mantras we have heard so much we can say them in our sleep, but are they true?
Slowly we learn to differentiate between what is true and what is false, but not before many find out their body is changing and get the dreaded, "Freshman 15"!
You want healthy habits for your youths!
As a parent you may have healthy habits in your household. (You may have even taught them things that you will be excited to see me reinforcing!) But does your teen understand what makes them healthy? Will they continue healthy practices for life?

My goal is to help your student learn to know what is true, to learn how to implement new habits that they believe are important as well as meet other like-minded homeschooled high schoolers. I want this class to be a blessing to your son or daughter's future - and their future children!
Give your teen(s) the tools to take ownership of their health.
After teaching high school health for years with other textbooks, I realized these textbooks focused on what could go wrong with the body, rather than how to help the body work right! I found these texts were filled with busy work and memorization without giving teens the tools needed for lifelong health.

I created my virtual High School Health Course to fill that gap.
Don't just check the health requirement box with a glorified biology course. I will teach your teen why taking care of their body matters. I will give them simple, clear, practical tools that will keep them healthy
FOR LIFE.



THOUGHTS:

Scripture says, "Food does not commend us to God". He does not love us any more or less because of what we eat. The responsibility for the health of our temple, however, is ours alone - and many lose for not knowing how their bodies work and how to keep themselves healthy!




My goal is that this class will provide your precious students with knowledge, tools and the ability to create new habits that can keep their temple healthier .
With this course, your teen will learn:
How to build a strong immune system
How to develop habits for lifelong health
The truth about nutrition and cancer
… and much, much more.
Since this course is now 100% online, you and your teen can reap these benefits from the comfort of your own home.
For a limited time you can get:
LIVE weekly webinars starting June 12th, 2020
Lifetime access to all videos, slideshows, and audios
Life-changing nutritional counsel for you and your youth, no matter where you live
Having a personal nutritionist for 12 weeks could cost $1000s! I am offering you that same value for the discounted price of $249.

There is also a payment plan - two $140 payments, one now, one in a month!
Hope that helps! Sign up Now while its available!
Stay Healthy, My Friends!
Cynthia
My high school health course comes with a 30-day 100% money back guarantee. You and your child will reap tremendous benefits of personalized health instruction and advice. I am committed to give your teens the tools they need to take responsibility for their health. I promise that you will be pleased with the result, or you will get your money back right away – no strings attached.
Click on the button at the bottom of this page, fill out the form, and you and your youth will receive immediate access to the entire course (Live webinars or videos, audios and other content will be added weekly!)
Looking forward to seeing you soon!
Stay healthy my friends,
Cynthia Cruz

Your Instructor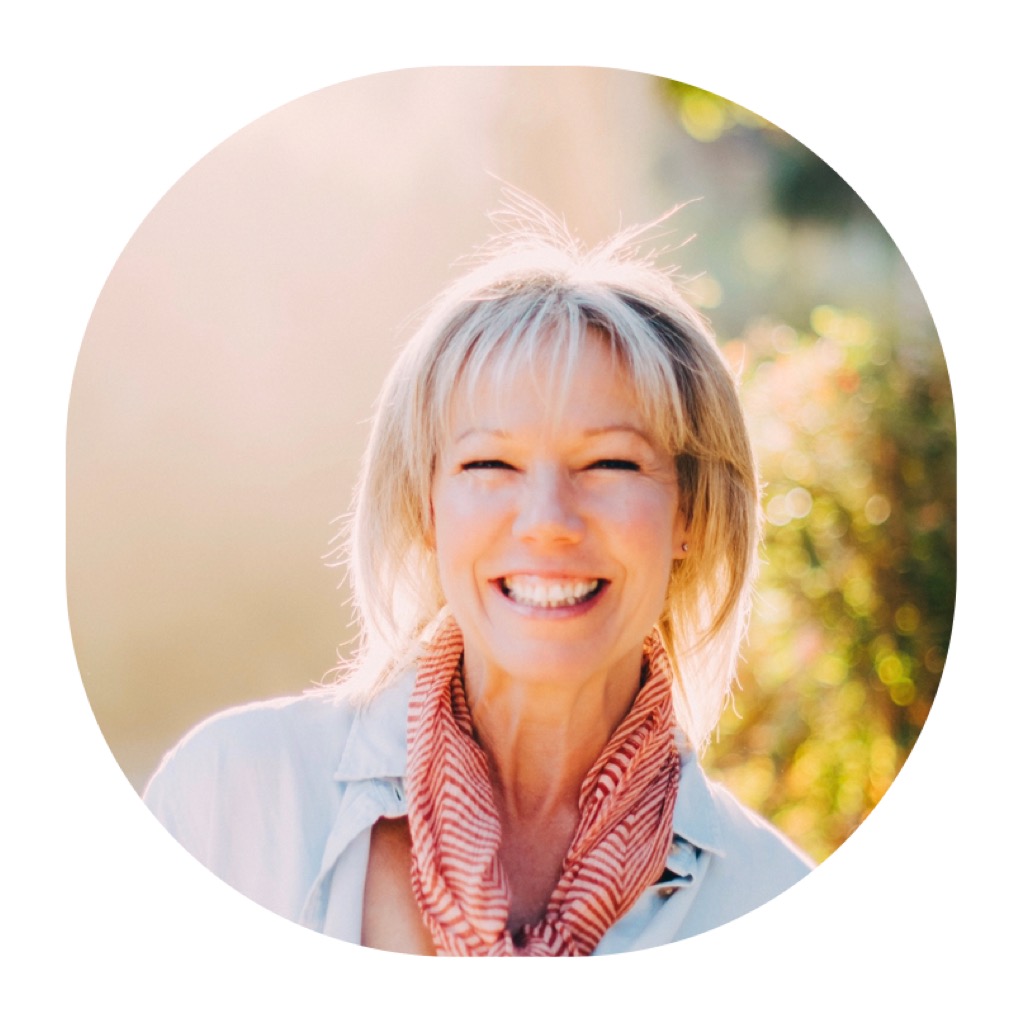 As a teen I became ill. My mother flew me home, introduced me to nutrition and brought me back to health. This started me on a lifelong quest for optimal health.
Now I have a Diploma of Dietary Supplement Science (from Huntington University of Health Sciences, the only accredited school of nutrition in the US), and a passion to continually research.
As a Nutritional Consultant, I get feedback on what works and what doesn't.
Science plus Practical Application = the best of both worlds. I am excited to share what I have learned.
DISCLAIMER: I am not a Medical Doctor. I do not diagnose diseases nor provide conventional medical testing nor treatment. For such treatment please see your MD.
Frequently Asked Questions
When does the course start and finish?
High School Health will have LIVE Classes by Zoom Weekly starting June 8, 2020 During this twelve week period, ten classes will be LIVE Webinars and there will be at least two pre-recorded video weeks. Other than that, the course starts now and never ends! It is a completely self-paced online course - you decide when you start and when you finish.
How long do I have access to the course?
How does lifetime access sound? After enrolling, you have unlimited access to this course for as long as you like - across any and all devices you own. If I choose to switch platforms, you will be notified and continue to have access!
What if I am unhappy with the course?
We would never want you to be unhappy! If you are unsatisfied with your purchase, contact us within thirty days and we will give you a full refund.
I am so excited to have the privilege of helping your students learn how to have a healthier life.
I believe in keeping things simple, and memorable - may they (and your grandchildren!) be blessed by what is shared here!